We Spoke Recently With Işik Öğütçü, The Son Of Turkish Writer Orhan Kemal, Whose Works Brought Life And Color To Our Literature.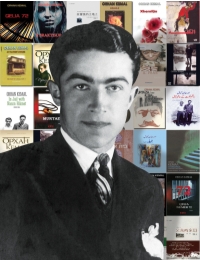 Can you tell us something about yourself?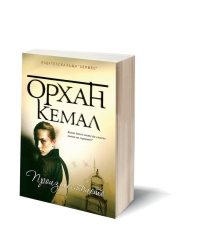 I was born in Istanbul on November 1, 1957. My father was one of Turkey's prominent writers, Orhan Kemal, and my grandfather was a lawyer, Abdülkadir Kemali Bey, who served as Turkey's first Member of Parliament from Kastamonu. My father died in 1970 when I was in my first year of junior high school. In 1982 I graduated from the Faculty of Chemistry and Metallurgy of Istanbul Technical University as a chemical engineer. In 2000 I opened the Orhan Kemal Museum in Cihangir-Istanbul. Since then I have become a researcher and writer. The books I have published include Writing at Full Speed, Abdülkadir Kemali Bey's Memoirs, An Important Note, and Orhan Kemal Against Time. I also adapted Orhan Kemal's Three Years with Nazım Hikmet and Whistling Friends for the stage.
What can you tell us about the Orhan Kemal Museum?
Orhan Kemal was a prominent figure in Turkish literature. The museum is a museum-house, befitting his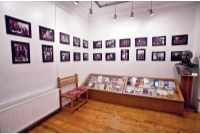 memory and similar to those for other writers around the world. His personal effects, first editions of his books, a letter from Nazım Hikmet, his study and his typewriter as well as photographs of him are all displayed in chronological order for visitors to see. There is also a section for Abdülkadir Kemali Bey which includes his Independence Medal, his portrait in oil painted by Nazım Hikmet, the Mauser rifle given to him by the Grand National Assembly of Turkey, and a century-old copy of the Qur'an that he used to read.
What feelings do your father's works arouse in you?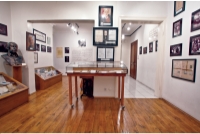 Not only do I see our life in his books, I also see the historical, economic and sociological development of Turkey. In a very real sense he successfully portrays our people in their every aspect - their emotions, their behavior, their reactions. His works reflect our people's splendid adventure in these lands. In that sense all his books are laden with emotion for me. I have roamed my country through the works of my father and gotten to know my people. I have laughed and cried and commiserated with them.
Is there a particularly poignant memory of your father that you would like to share with us?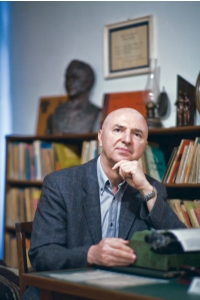 I will never forget the way we once devoured a candy bar he had left on the bed saying, "A bird brought it!"
Are any special activities planned for 2014, the 100th anniversary of Orhan Kemal's birth?
The Ministry of Culture and Tourism is going to spearhead activities that will enable everyone and every institution in our country to celebrate the 100th anniversary of his birth. The new University of Science and Technology in Adana is being named for Orhan Kemal, which I consider a meaningful gesture on his 100th birthday. I would therefore recommend to all your readers that they read Orhan Kemal and rediscover him.